Thank you to The City of Charlottetown for being our Major Sponsor of the Pei Open.

We would also like to thank the Province of Pei coming aboard as an event sponsor.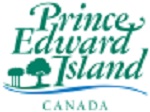 Download info sheet here; PEI Open 2018
PEI Open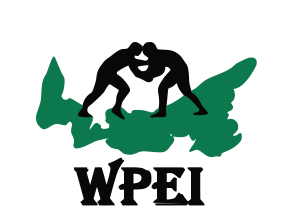 Saturday, March 17th 2018 @ 10:00am
40 Enman Cres. Charlottetown, PE C1E 1E6
Tel: 902.368.4262   Fax: 902.368.4548
Organizing Committee
Tim Murphy, Event Chair                   tamurphy2126@gmail.com
Glen Flood, Executive Director         gflood@sportpei.pe.ca
Competition Venue
Colonel Gray High School www.colonelgray.com
175 Spring Park Road Charlottetown, PE
Schedule
Thursday, March 15th 2018
9:00am            deadline for weights to be emailed
Friday, March 16th 2018
7:00pm            Coaches' meeting, hospitality at Canada's Best (Uptown Lounge)
Saturday, March 17th 2018
9:00am                        Warm up, red dot weigh ins
10:00am          Wrestling begins
Awards
Age Groups
Juvenile          born in 2000 / 2001
Cadet             born in 2002 / 2003
Bantam            born in 2004 / 2005
Kids               born in 2006 / 2007
Novice            born in 2008 / 2009 
Weight Categories
Male & Female: Grouped by actual weight in a Graduated Split, according to WCL rules. Coaches will email actual weights (in kilos to one decimal). Athletes will be red dotted and weighed in on Saturday.  WEIGHT CUTTING IS NOT PERMITTED. WEIGHT SHOULD BE NATURAL AND ACCURATE.
Registration
$20 for all registered members of WPEI, $25 for non-members
Cheques can be made payable to WRESTLING PEI.  ALL ATHLETES MUST BE REGISTERED BY 9:00am, THURSDAY MARCH 8th 2018. Register by email to the office of Wrestling PEI wrestlingpei@gmail.com
You will receive a confirmation email once your registration has been received.
**Please let us know by Friday, March 2nd 2018 if you are planning to bring a team so we can make the appropriate arrangements.
Host Hotel
Canada's Best Value Inns & Suites
20 Capital Drive, Charlottetown 902.892.2481 www.canadasbestvalueinnpei.com
Rate:                $75.00 + tax / night (2 double beds)
$85.00 + tax / night (2 queen beds)
Must request Wrestling PEI block of guest rooms at the Canada's Best Value Inns & Suites. Please book before March 1st 2018.
Coaches' Meeting
Friday, March 9th 2018 at 7:00pm with hospitality and trivia to follow at Uptown Lounge (located at host hotel).
Medical
Athletic therapist will be onsite. Athletes requiring preventative therapy will require their own supplies.
Food
Canteen services by WPEI
Download info sheet here; PEI Open 2018
Please revisit our Website or join us on our Facebook Group or follow us on Twitter to stay up-to-date at.